Strategy and Design
Graphic designers who
understand business
We are a creative company that understands everything we produce has a commercial purpose. That's why we spend time finding out about your business, your goals and your market, so we can deliver creative work that not only looks good, but is effective and appropriate for your target audience.
Our extensive experience across branding, print and digital media means we can get your business noticed, get your message across, and give you a competitive edge.
When you work with The Fount you'll benefit from:
Top quality creative work from experienced graphic designers who know how to capture and hold your audience's attention;


First class service, from a reliable studio that delivers on brief, on time and on budget;


The convenience and consistency of dealing with just one professional supplier for all your branding, web and graphic design needs.
Your complete creative resource
Rather than working with an account manager or middleman, you'll enjoy a direct relationship with one of our senior creatives who will take the time to understand your needs and keep you involved throughout the design process.
Think of us as your complete creative resource, giving you everything you need to communicate your messages effectively, from concept through to completion.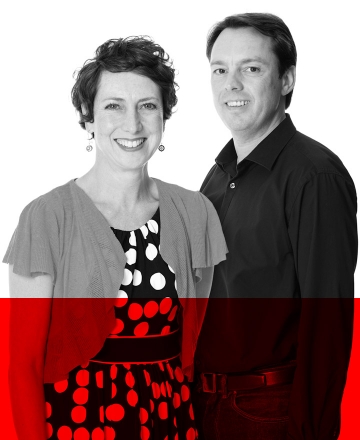 Rachel and Chris head the team at The Fount. They'll be responsible for the smooth running of your projects so you benefit directly from their extensive experience and professionalism.